GROOMING SERVICES
We offer services for maintaining your pets health and happiness.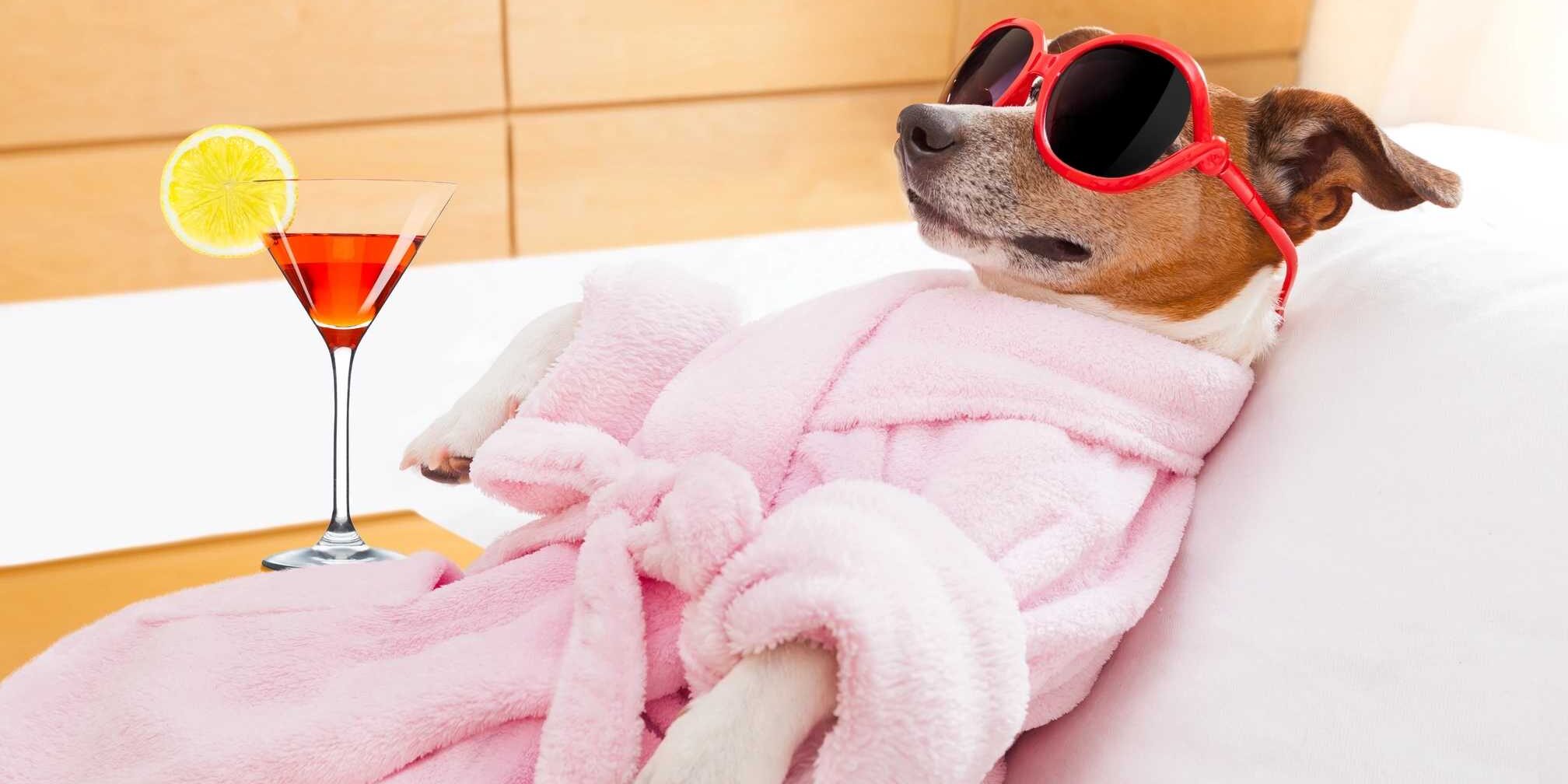 Creativity and Individuality
Every Pet is a special individual. As stylists we strive to find the perfect look for your pet. We want to bring out their personality and charm. With a host of tools, techniques, and products at our disposal, our team of professional stylist will create a look perfectly matched to your pets needs and your desires.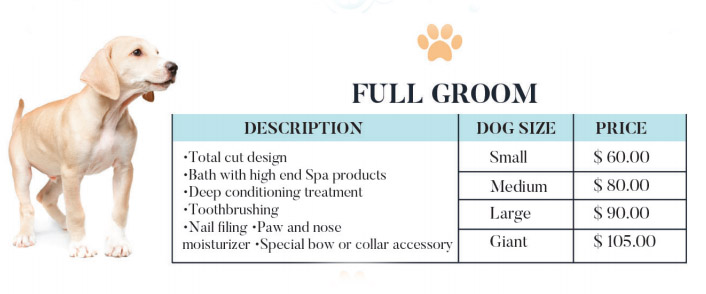 .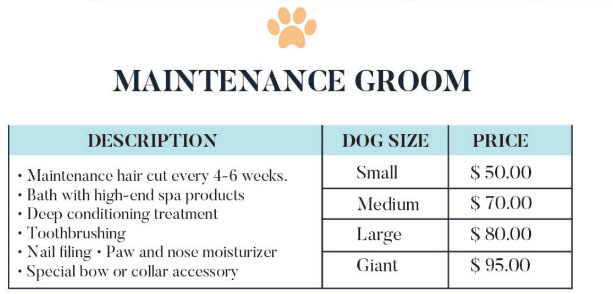 .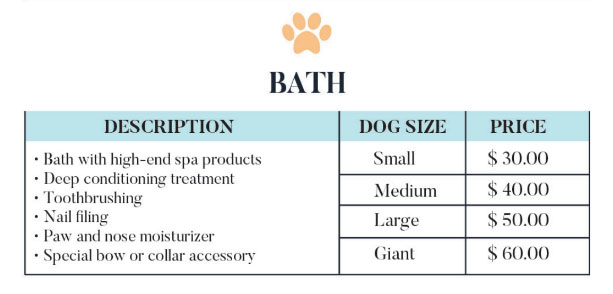 .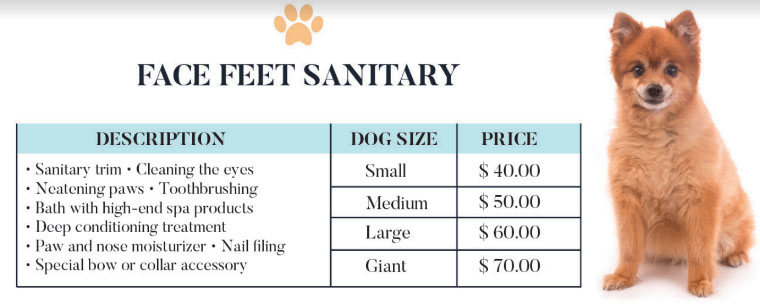 .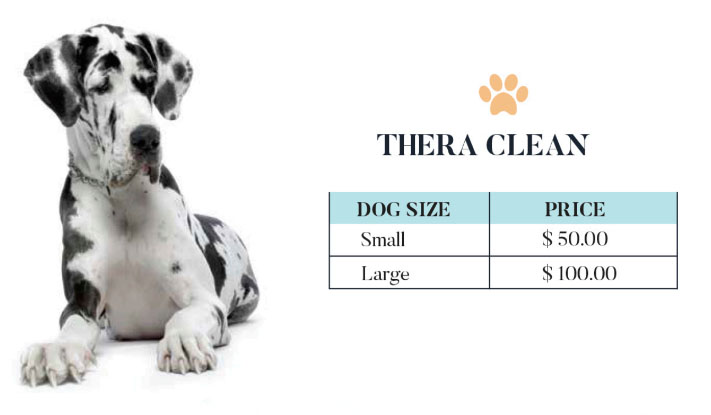 .
.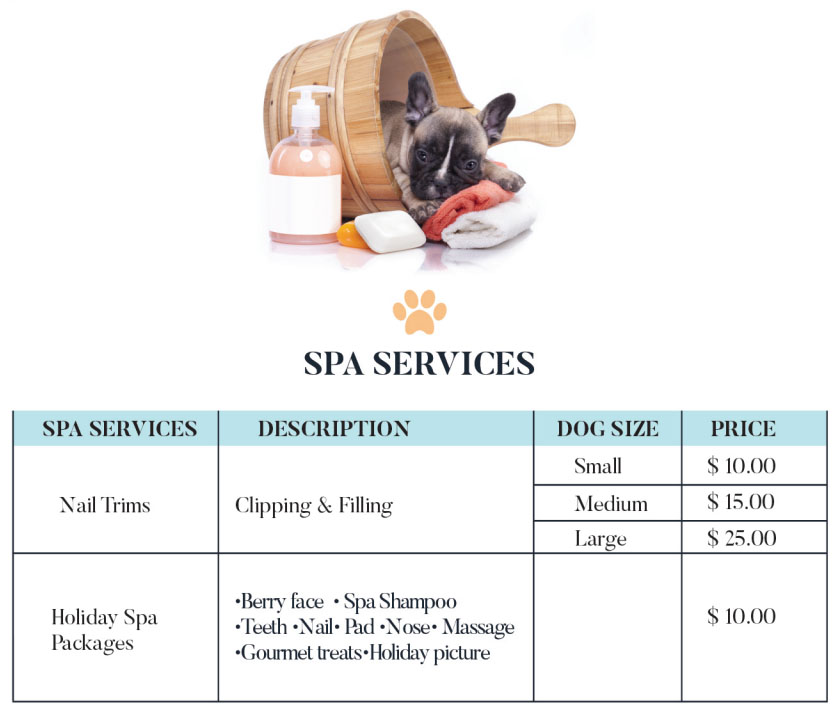 .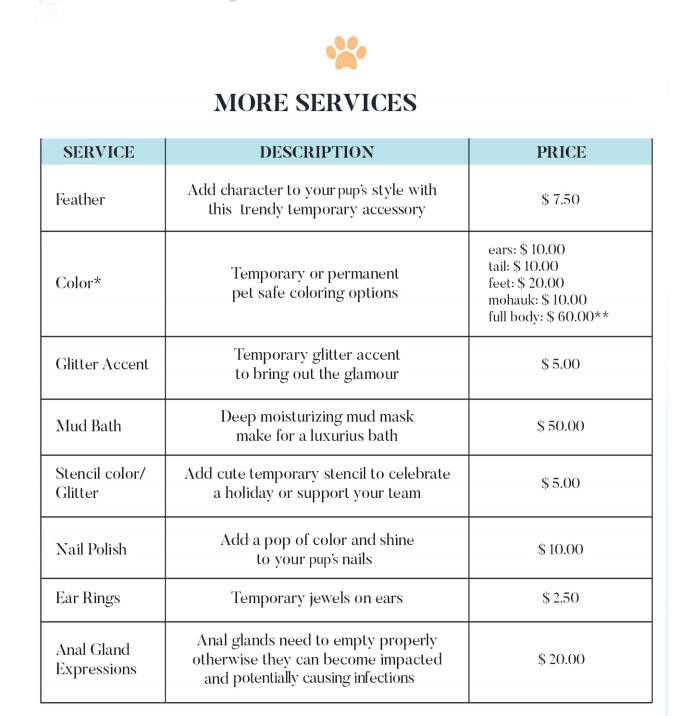 *All color must be discussed at time of Scheduling
* *consultation Required
.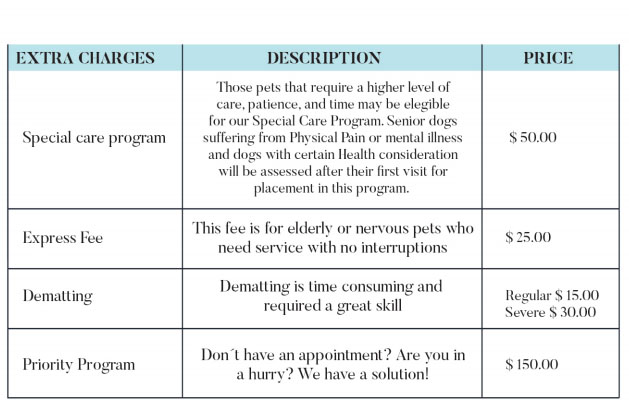 Introducing Thera Clean!
Microbubble Technology that helps deep clean and relax pets! We are 1 of only 15 salons in North America that have this amazing system. Over 800 salons in Japan use this system and have for many years. The results speak for themselves.